Solar Water Heater Installation & Repair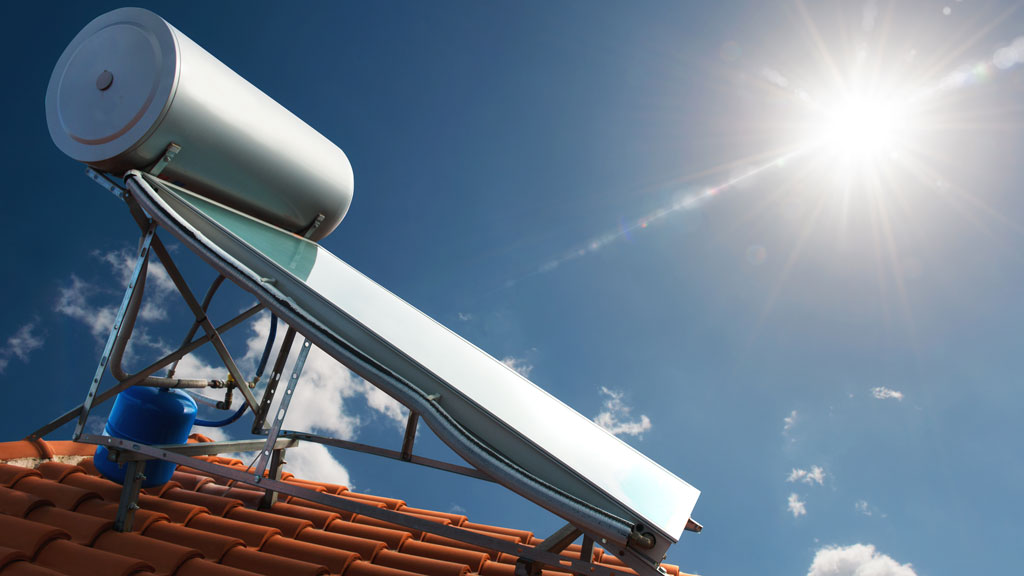 Solar Water Heaters
Solar water heaters harness sunlight's heat to provide hot water at a cost-effective rate for your home or company. These heaters not only save you money in summer when the sun shines brightly and generates lots of solar energy but also reduce your energy bills throughout the year.
P&S Plumbing is committed to providing you with a reliable, energy-efficient source of hot water for many years. Our plumbers will help you select the best solar water heater to suit your building's dimensions and layout. We also offer plumbing services such as maintenance and repairs that will ensure your water heater continues to provide hot water for many years.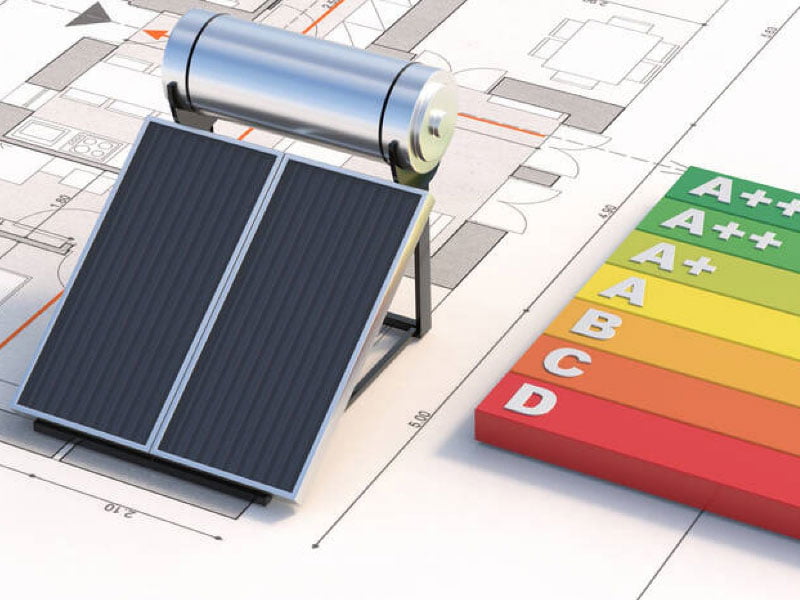 The Advantages of Solar Water heaters
HOW SOLAR HOT WATER WORKS?
A solar water heater uses energy from the sun to heat water. The system typically consists of a solar collector, an insulated storage tank, and a circulation system. The solar collector, usually located on the roof, absorbs solar radiation and converts it into heat. This heat is then transferred to the water in the storage tank through a heat exchanger. The circulation system, typically a pump, moves the water through the system. The heated water is then available for use in the home.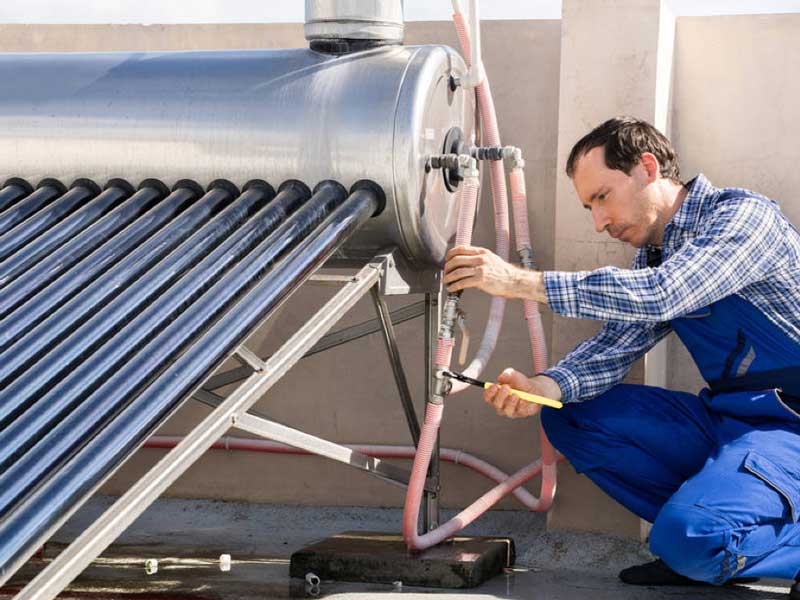 Solar Water Heater Repair
The knowledgeable technicians at P&S Plumbing render agile and dependable solar hot water heater repairs. If your current solar hot water heater is getting degraded performance, our plumbing specialists can perform repairs on it. We are practiced in servicing all various categories and brands of solar water heaters. Even if we didn't do the installation, we can still restore it. Contact us today to discover additional information about our plumbing repair services.
The P & S Difference
We don't just talk about customer service, we work every day to win the trust of our clients. From showing up when we say we will, giving fair and honest price quotes, and leaving your property clean and tidy when we're done, the P & S Plumbing team will stand behind our work and provide you with quality plumbing services–day or night–for your property in Hawaii.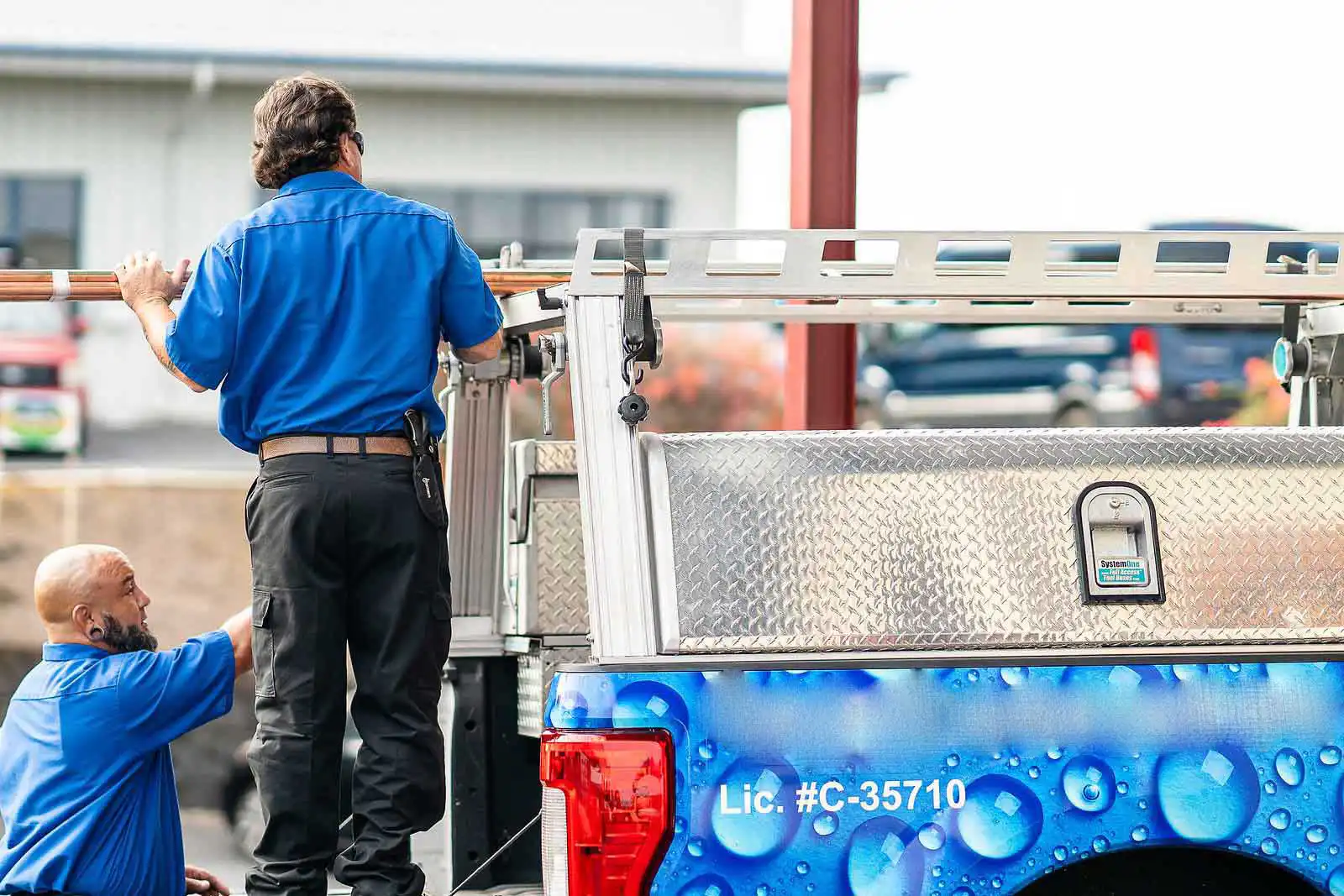 Solar Water Heater Maintenance
If you need solar hot water maintenance, call P&S Plumbing for expert help. We understand the importance of having a reliable source of hot water in your home, so make sure to book a licensed plumber for regular maintenance.
Reasons Why
People Choose Us
Over 10,000+ Jobs Handled
Over 25 Years of Experience
Eco-Friendly and Up-to-Date Technology
Highly Skilled and Trained Technicians
Licensed, Bonded, and Insured
Month Of September Special Offer!
10% Off for New Customers. Promo Code: P&SDEAL10%OFF
Call P&S Plumbing now
Our customers love our excellent customer service and support. P&S Plumbing is a highly-skilled company that employs licensed plumbers. P&S Plumbing takes pride in its work and pays attention to all details. We guarantee you will become a repeat customer for life. Let us show you, why we are Kona's best plumber.
Hawaii State License Number: C-35710