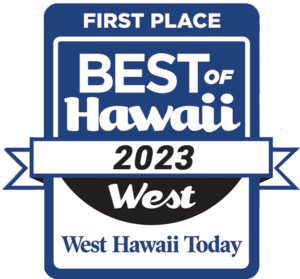 Kona Plumber
Hawaii's Clean Plumbers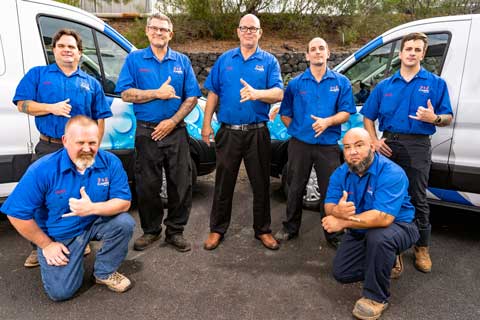 Kona Plumbing
Hawaii's Clean Plumbers
Searching for Kona Plumbers
Near me

?

Serving Kona & Surrounding Areas. Contact Us Online or Call 808-325-3892

Hawaii State License Number: C-35710
The Best Plumbers near me
If you're looking for a Kona plumber you can trust, we provide plumbing services in Kailua-Kona, whether you need them for your home, project, construction site, or company. With more than 25 years of experience, we can rapidly and efficiently fix any plumbing problem you may have in a timely manner. Your go-to Kona plumber is here to help.
Our skilled Kona plumbers are available today. Get in touch with us now at 808-325-3892.
Our Kona Plumbing & Repair Services
Plumbing fixtures
Water heater repair work
Water heater replacement
Gas lines
Heat pumps
Boiler setup and repair work
Industrial plumbing
Emergency plumbing
Drain and Sewer Services Kona
A professional plumber can clean your drain and sewer pipes with a motorized drain auger also referred to as a drain snake. This can deal with any size blockage in a drain. A drain auger is typically utilized to clear drain problems.
P&S Plumbing provides quality drain and sewage system setup, upkeep, and repair work services for Kona and the surrounding areas.
Sewer and Drain Replacement
Our drain and sewage system professionals will install your new pipe quickly with no interruption to your home. Our business is accredited and can deal with any residential drain or sewage system replacement.
Drain and Sewer Repair Work and Maintenance
To avoid major issues from developing, you need to have your lines tidied up and your drain system inspected by our professionals a minimum of as soon as annually.
Little drain issues can quickly intensify into pricey repairs if they are not dealt with quickly. P&S Plumbing can deal with any sort of repair work, even damaged sewage system lines or stopped-up drain lines.
The Number 1 Drain and Sewer Cleaning Business in Kona
P&S Plumbing is a top-rated drain-cleaning business in Kona. Contact us today and our qualified plumbing professionals will clear out your drains and get rid of any blockages
Contact us today at 808-325-3892.
Water Leak Detection and Repair in Kona
Our plumber team is ready to help you with any plumbing or leak detection. We offer a wide range of high-quality plumbing services to satisfy all your requirements.
Our specialists will rapidly discover and fix any pipe leakages and restore your plumbing system to its initial state. We will rapidly locate and fix any water leakages on your property and avoid additional damage to your home in Kailua-Kona.
Examples of Places Where We Found Leaks:
Service lines– These plumbing materials water your structure. It can run below parking structures, landscaping, driveways, and other locations. These are locations you do not want to need to tear down in order to locate the leakage.
Leakage under the slab can cause serious residential or commercial property damage and make it challenging to locate.
In-walls, floors, and plumbing lines can leak into these locations.
Basements and crawl areas are prone to water build-up.
Call today! 808-325-3892
Trenchless Pipe Lining Kona
P&S Plumbing, a local trenchless pipe lining professional serves Kailua-Kona, HI, and surrounding locations.
You will be happy to know that we offer no-dig remediation of pipes. We will carry out an electronic camera evaluation and sewage system scoping to determine if trenchless sewage system replacement or repair work is the best choice for you. After validating that the conditions are suitable for trenchless pipelining, we will clean up the pipe and use the resin-coated liners. We then inspect it once it has dried to ensure you will have no more problems.
This process can also be utilized to increase the strength of older existing cast iron, clay, and concrete pipes.
What Are The Advantages of Re-piping/Pipe Lining Services?
Conventional pipe replacement and repair work involves extensive digging, which can in some cases reach your garden, lawns, or paths which is a real inconvenience. Tidying up and repairing any mess left after a job is completed is lengthy and expensive.
On the other hand, trenchless pipelining is a streamlined clean option that will not cause any damage to your residential or commercial property. It is also cost-effective and causes minimal interruption to your residential or commercial property.
Reliable and Long-lasting
Pipeline relining materials are strong, durable, and long-lasting. This product features a 50-year warranty from the manufacturer which gives the pipes a much longer lifespan than traditional pipe repair. When P&S Plumbing does your pipe relining, you can be sure it will last a long time.
Contact us today! 808-325-3892.
FULLY EQUIPPED

TO HANDLE ANY PLUMBING JOBS IN Kailua-Kona
P&S Plumbing offers a full range of residential plumbing services for residences in the Kailua Kona and Kohala areas of Hawaii's Big Island. Our experienced and licensed plumber team can help you with nearly all of your home's plumbing needs–from installation to periodic maintenance and repairs.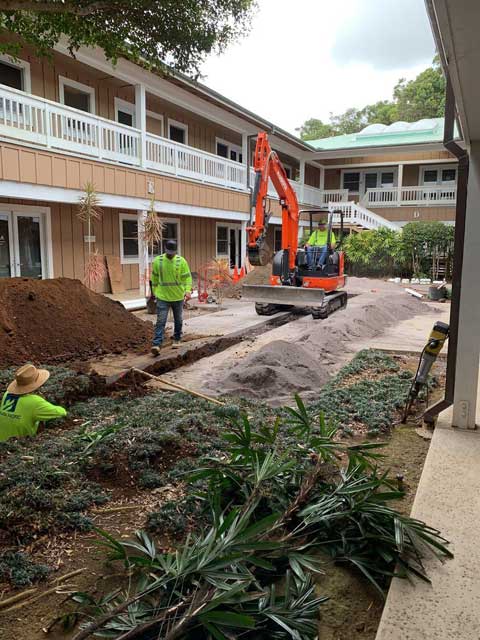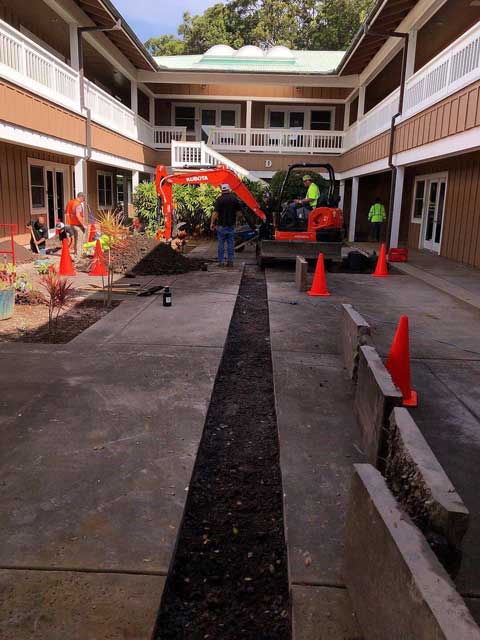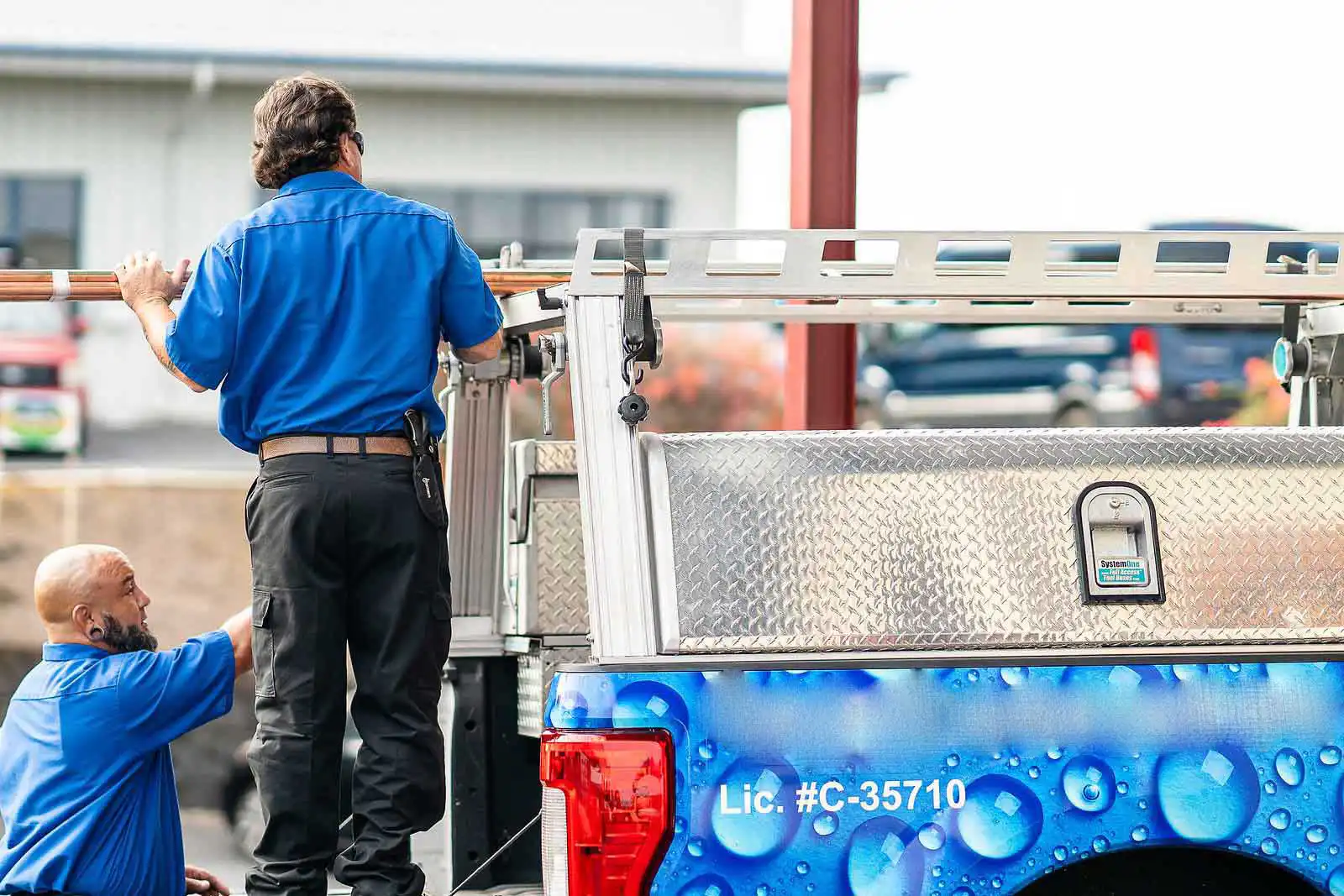 24/7

Emergency Services

If you have a serious plumbing emergency, it is important to act immediately. The more damage you leave untreated, the longer it takes to repair. P & S Plumbing and its exceptional team of professionals are here to help.
reliable
knowledgeable
experienced
Cost Effective
Your search for an experienced plumber in Kailua-Kona ends here. We take pride in delivering prompt results at reasonable rates. P&S Plumbing is your best option!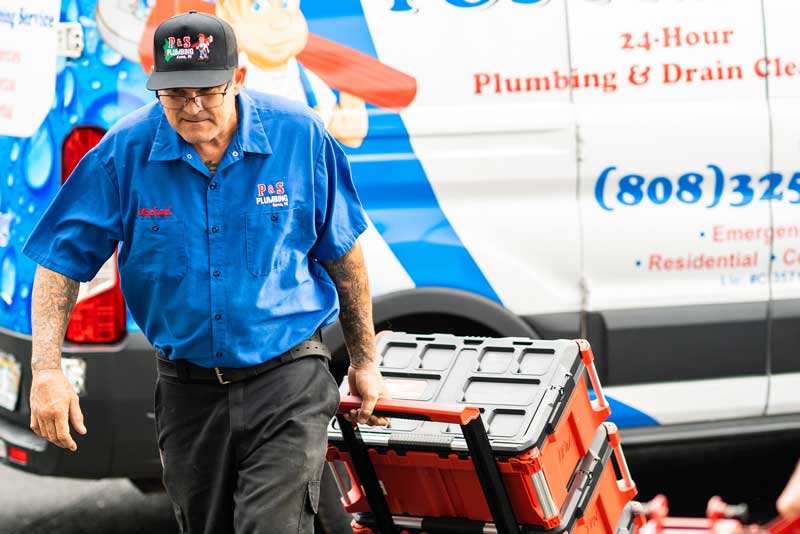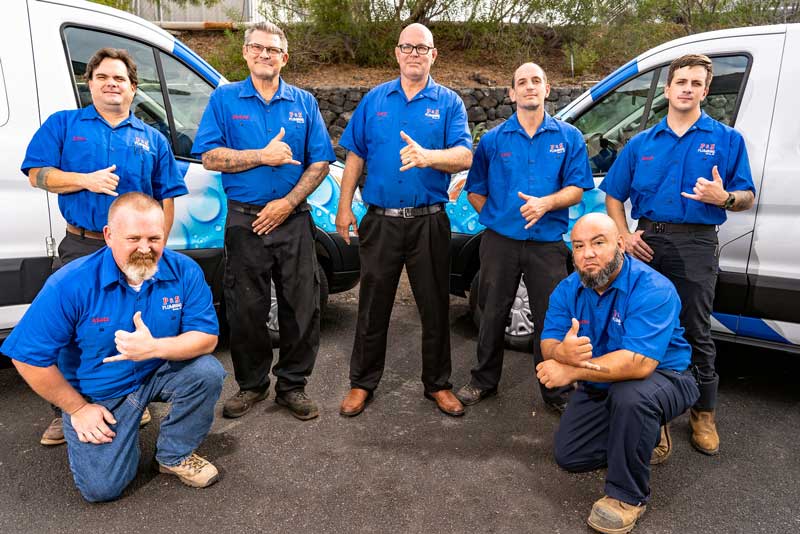 Meet The
Team
We are a local family-owned and managed business. Our plumbers have years of experience. Continuous training is provided to our employees so that they can be the most competent plumber team on the Big Island.
Reasons Why
People Choose Us
Over 10,000+ Jobs Handled
Over 25 Years of Experience
Eco-Friendly and Up-to-Date Technology
Highly Skilled and Trained Technicians
Licensed, Bonded, and Insured
More Info
Information About Our Services in Kailua-Kona, HI
If you are looking for a professional to help you with plumbing problems you came to the right place. We are meticulous about every detail and take great pride in our work. We are the plumbers that your neighbors trust for their 24/7 plumbing services.
P & S Plumbing Contractors
P & S Plumbing has been serving Kona and surrounding areas for years. with thousands of satisfied customers. We are your go-to plumber of choice for quality service with a local team and a proven track record you can trust.
Fully licensed, insured, and bonded plumbing contractor.
Experienced and professional staff.
24-hour emergency services are available.
State-of-the-art visual inspection and pipe jetting equipment.
How do I hire a local plumber in Kona?
There are a variety of ways to find a local plumber. You can search online or use a phone book, or contact the plumbers listed in your local Yellow Pages or Google search. You can also ask friends, family, or coworkers for their recommendations.
Coupons




Call P&S Plumbing now
Our customers love our excellent customer service and support. P&S Plumbing is a highly-skilled company that employs licensed plumbers. P&S Plumbing takes pride in its work and pays attention to all details. We guarantee you will become a repeat customer for life. Let us show you, why we are Kona's best plumber.
Hawaii State License Number: C-35710