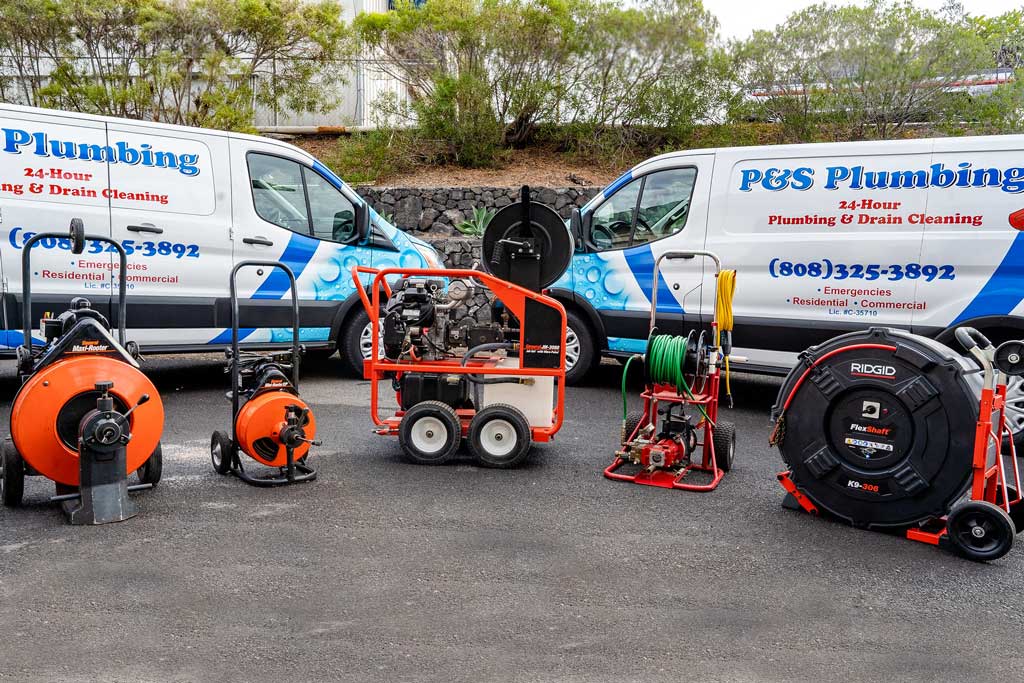 Drain Cleaning
If you have clogged drains, call P&S Plumbing to get them cleared quickly. We are available to help you if you require a fast, friendly, and reliable drain and sewer services. We'll send an experienced plumber to your location. You won't need to worry about your plumbing again. Your drains will soon be back in working order.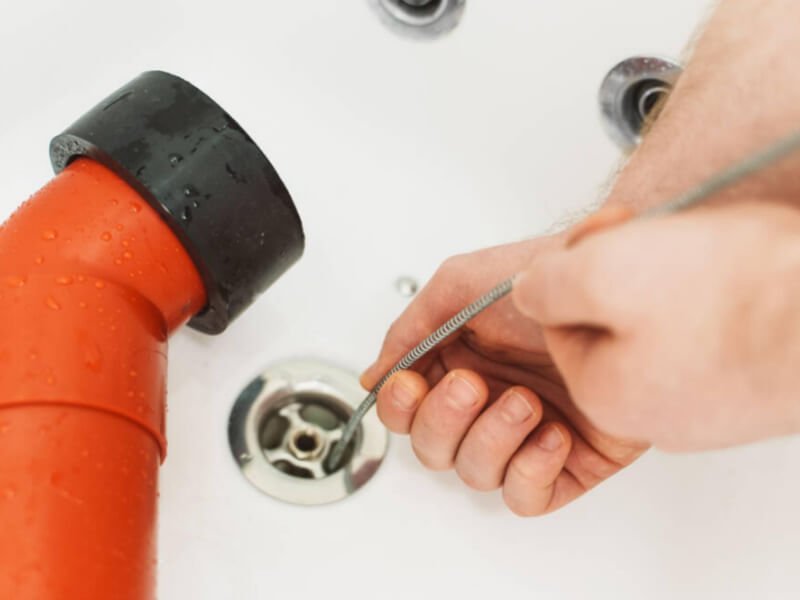 Using A Plumbing Snake To Clean Your Drains
We come equipped with professional-grade plumber snake to clear your clogs. The flexible metal cable can be threaded through your pipes and down your drain until it reaches your clog. We will then either remove the clog using a hook or cut it so that it can flow down your line. Our plumbing snakes are tougher than the typical ones you can rent from the hardware store, so they won't get stuck in your pipes.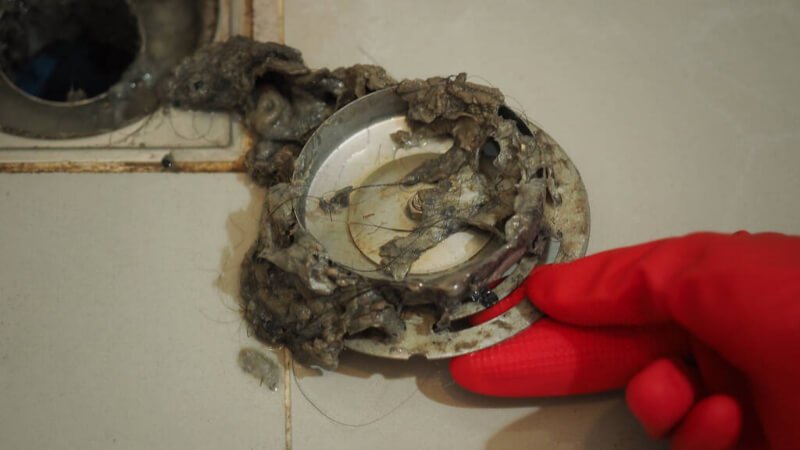 Fast & Affordable Clearance of Clogged Drains and Blockages
Drains are not something you're likely to think about. Your drains may not be visible, though if not maintained, they will soon become a problem for you.
Your drains depend on you every day to help dispose of wastewater in your home safely and efficiently. To ensure their operation, you must take the proper steps to keep them in good condition.
Comprehensive annual drain cleaning is one way to do this. A number of benefits can be gained from maintaining clean drains. For any concerns about the condition or operation of your drains, speak to a member of the P&S team.
The P & S Difference
We don't just talk about customer service, we work every day to win the trust of our clients. From showing up when we say we will, giving fair and honest price quotes, and leaving your property clean and tidy when we're done, the P & S Plumbing team will stand behind our work and provide you with quality plumbing services–day or night–for your property in Hawaii.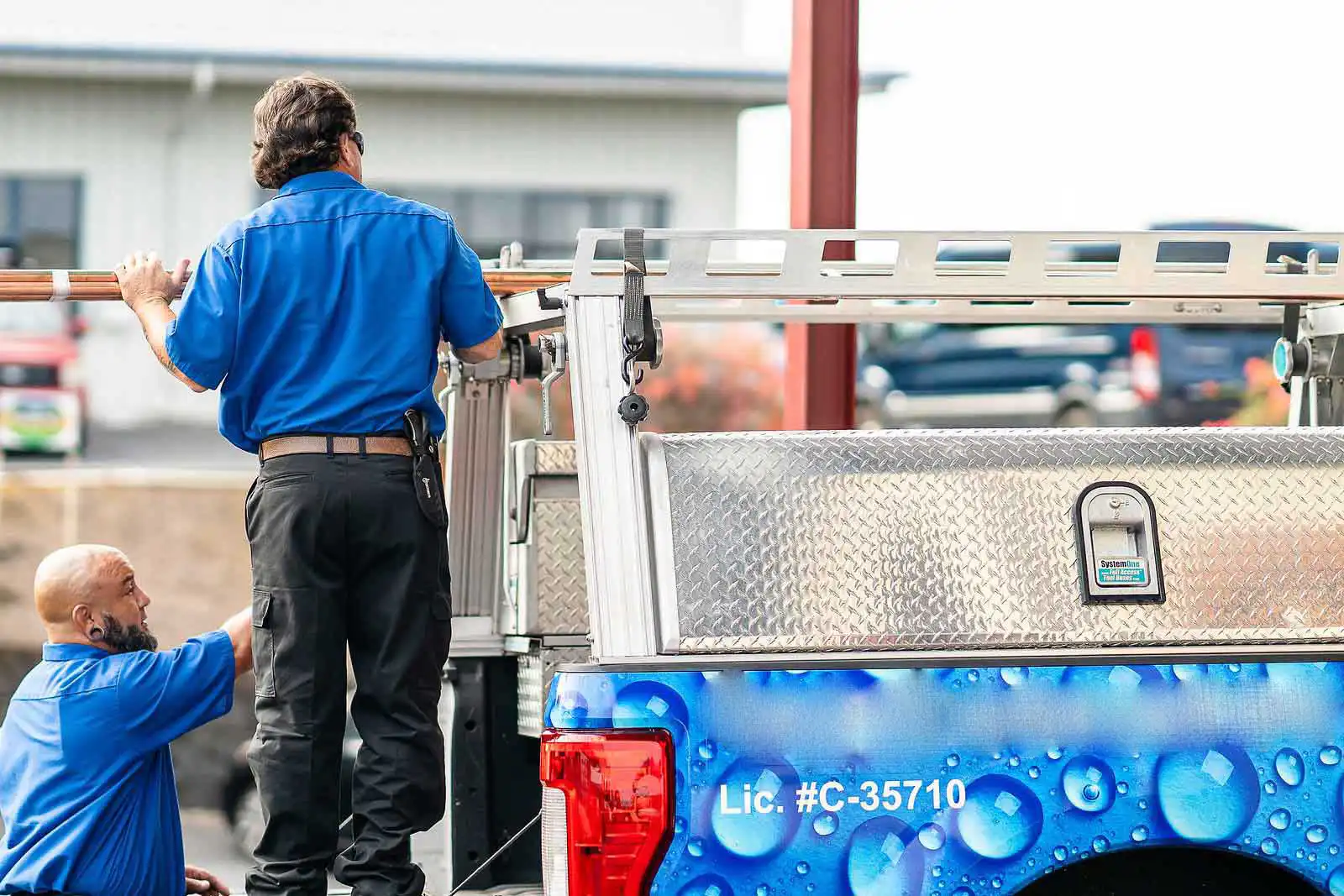 Professional Drain Cleaning Benefits
Professional drain cleaning not only makes your life easier by making sure you don't get submerged in water after a shower but also protects your plumbing systems from possible damage.
If drain clogs persist, they can cause pressure problems within your plumbing system. These can cause serious damage to your plumbing system. P&S Plumbing will clean your drains professionally and it will be done right.
Reasons Why
People Choose Us
Over 10,000+ Jobs Handled
Over 25 Years of Experience
Eco-Friendly and Up-to-Date Technology
Highly Skilled and Trained Technicians
Licensed, Bonded, and Insured
Month Of October Special Offer!
10% Off for New Customers. Promo Code: P&SDEAL10%OFF
Call P&S Plumbing now
Our customers love our excellent customer service and support. P&S Plumbing is a highly-skilled company that employs licensed plumbers. P&S Plumbing takes pride in its work and pays attention to all details. We guarantee you will become a repeat customer for life. Let us show you, why we are Kona's best plumber.
Hawaii State License Number: C-35710