Why You Should Hire a Professional Drain Cleaner?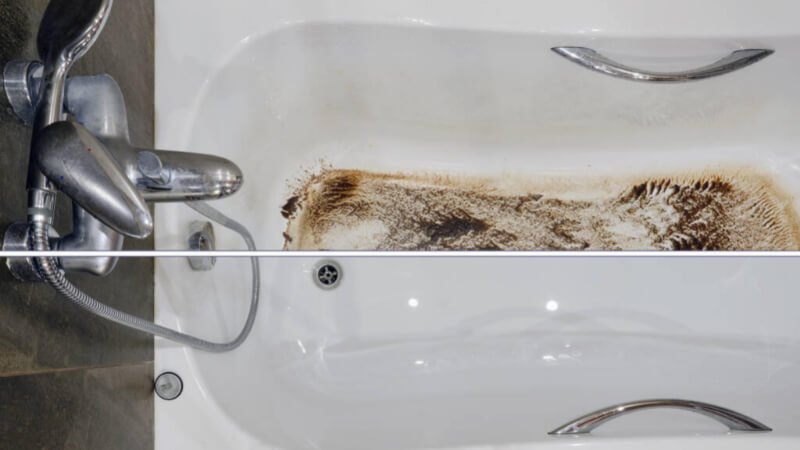 The best way to ensure your pipeline is functional is to regularly hire a professional for drain cleaning. While DIY drain cleaning is popular, it can be costly and time-consuming. Hiring a professional to clean your drains has many benefits. It will not only clean the drain but it will also save time and money. The best results can be achieved by hiring professionals.
If not treated promptly, even small blockages can quickly become a problem. If you notice any problems with your drain, you must act immediately.
Here are some reasons why you should find a drain cleaning service near you.
Better home odor

A foul-smelling smell from the sewage system can make your house suffocating for people if it is blocked. Drain odors may also be a sign of a more serious problem in your sewage systems.
If you are looking to prevent respiratory problems from developing, a professional can help you eliminate the odor. You can eliminate the odor by using a drain cleaner, flushing, and rinsing.
Counteracting Serious Clogs
Pipelines that clog up from time to time are signs it is time to seek a permanent solution. Clogs are frequent and often occur due to the accumulation of debris. It is possible to avoid serious problems by having your drain cleaned by an expert. The most reputable experts are highly trained and have years in the field. They also use top-quality equipment to solve drain problems.
Safe and Cleaner Jobs

It takes certain skills and knowledge to be able to effectively use cleaning equipment. If you are not familiar with the procedure, you could end up creating more chaos. A rental of cleaning equipment for a short-term task is also expensive.
Experts have extensive experience and are more likely to produce impressive results. Experts also have the knowledge to choose the right cleaning products for your sewer. Many people have bought the wrong cleaning supplies in the past. Unsafe synthetic compounds are common in store-bought products that cause obstructions in your pipes.
Improved Draining Systems
Drainage blockage in homes is a common problem. This can make it unsafe and cause damage to the drainage system. Experts use modern technology to remove obstructions from the draining system.
Furthermore, drain cleaning can assess the severity of the blockage to help you avoid them in the future.
Safety

A professional drain cleaner uses high-quality supplies to clean the plumbing systems. You can be sure your plumbing system will last a long time by using certified supplies.
DIY drain cleaning can be difficult because you don't know what products to use. Many of the products found in local stores can cause drain pipe damage, leading to even more problems.
Experts only use certified products proven to increase the safety of your house and prolong the lifespan of the pipeline.
You can save time and money

It is time-consuming, especially for professionals. If you're on a tight schedule, it is possible that you won't have enough time to handle home maintenance tasks. If you lack the time to clean your drains, it is worth hiring a professional who will do the job legally and securely.
Licensed plumbers can handle all types of cleaning. Cleansing drains can pose a risk to people with breathing problems and other health concerns.
Long Term Benefits
Regular maintenance is necessary for plumbing systems to last longer. To identify potential drain issues before they escalate, schedule routine maintenance with an expert.
Additionally, a professional will be able to assess your plumbing system to determine the time it will take you between visits. Routine maintenance from a trusted professional will ensure your plumbing system isn't broken down frequently.
Future costs will be lower
It is easier to maintain drainage problems than it is to deal with them. Blockages can occur due to wear and tear on pipes, tree roots growing into them, or large clogs.
An expert can use a camera inside pipes to identify the source of the problem. Without high-quality equipment and extensive knowledge, it may take more time to find the root cause.
P & S Plumbing provides top-rated plumbing services for the Big Island. Do you need a quote to fix a problem with your plumbing? Are you looking to install a water heater? Are you in need of an urgent repair? We are the local team to do it.
Contact us today to get more information or a free estimate. Call us at (808) 325 3892 or complete our online form. We look forward to hearing from you!